Sony Cyber-shot HX30V Digital Camera Review
$369.99
Better than
83%
of Reviewed Digital Cameras

Handling
Handling
The HX30V's body features a nice rounded, rubberized grip that allows your hand to grasp the camera confidently. On the back there's a small rubberized patch for your thumb to rest, which makes the camera feel very secure when you're shooting. Good thing, because 20x optical zoom with such a light body can be a nightmare to keep steady.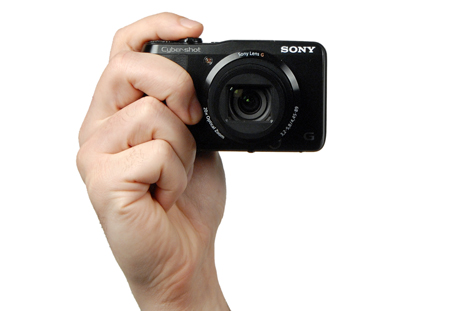 The HX30V is quite portable, with a body that is just 1 3/8'' inches thick. The lens telescopes out from there, but with the camera off it will easily slip into a jacket pocket or a small purse. Removing the grip would get the thickness down a bit, but kudos to Sony for sticking with it. It may cut down on portability, but a true rubber grip is impossible to replace when using such a long zoom.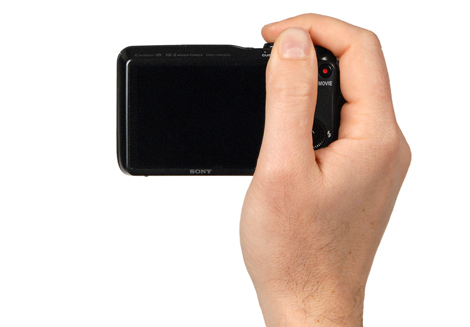 Buttons & Dials
The HX30V's buttons are exclusively made of plastic, but they don't have the chintzy feel that you might expect. They're not incredibly comfortable, but they each offer a solid, audible click when activated. The one exception is the "custom" button, which is wedged between the top plate of the camera and the rear plate. It doesn't stand out much from the body, making it difficult to press sometimes. The shutter button doesn't have this problem luckily, as it stands out well above the top plate of the camera, surrounded by the zoom toggle.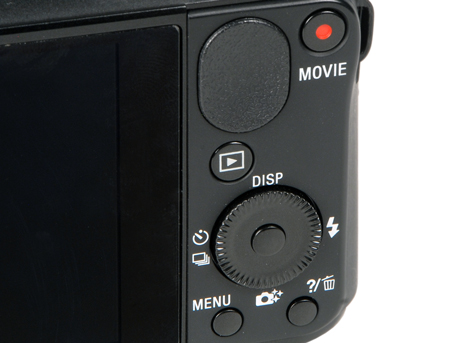 The control dial and mode dial on the HX30V offer a nice mix of resistance that befits their purpose on the camera. The mode dial doesn't have a locking mechanism, but it's quite stiff and set into the top plate of the camera. This makes it quite difficult to accidentally switch modes, though it's just loose enough to allow the thumb to turn it when intended.
The control dial on the back of the camera is another story, as it's quite loose by default. This makes it difficult to turn it just one click when necessary, but when navigating the long list of menu options the dial lets you scroll through quickly. The dial also acts as a four-way directional pad, offering instant access to controls like flash, drive, self-timer, and creative modes.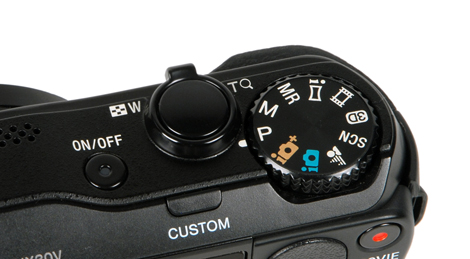 Display(s)
The HX30V uses a 3-inch "Xtra Fine" LCD with TrueBlack display. It has a resolution of 921k dots, which is standard for this part of the market. The screen is your main interface with the camera, while also acting as your viewfinder. The screen, like most LCDs, can get washed out in the daylight, though the camera comes with five levels of brightness control to try and combat this.