Sony Cyber-shot HX200V Digital Camera Review
$479.99
Better than
84%
of Reviewed Digital Cameras

Noise Reduction
Noise Reduction
It looks like 18.2 megapixels is just too much to cram onto a tiny point-and-shoot sensor. We're generally pretty forgiving about high megapixel counts, but Sony done goofed this time.
The HX200V is very noisy throughout the entire ISO range. We measured nearly 1% noise at ISO 100, which is pretty awful. We expect around 0.6% at base ISO from a camera like this. What's worse, the HX200V applies a ton of noise reduction even at that lowest sensitivity, so details are soft and smudgy. The noise-to-signal ratio climbs to about 2.25% at ISO 1600 and 2.5% at ISO 3200—those are figures we expect from, like, $120 point-and-shoots with crummy CCD sensors. Not good. More on how we test noise.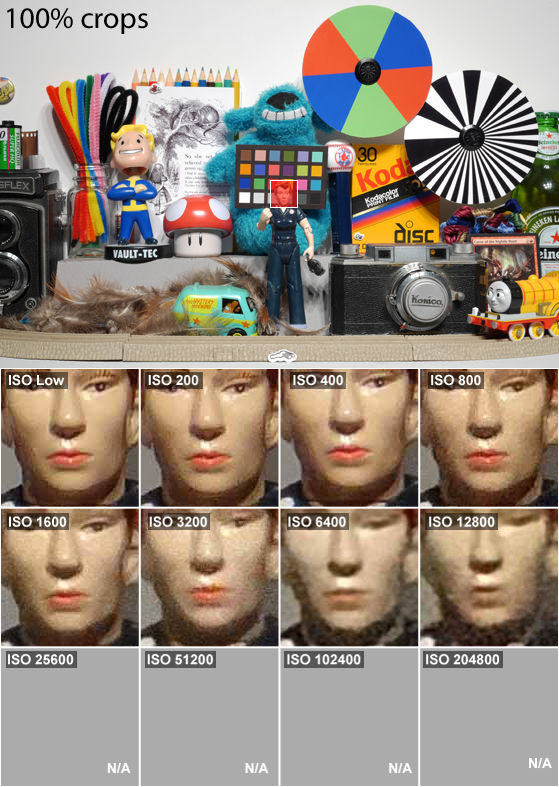 ISO Options
ISO sensitivity ranges from 100 to 12800, adjustable in stops of 1/3. An auto ISO setting is available. Above ISO 3200, a multi-shot noise-reduction mode automatically kicks in.