Samsung NX1000 First Impressions Review
$699.00
Better than
50%
of Reviewed Digital Cameras
Hardware
Lens Mount & Sensor
The Samsung NX1000 comes with a 20.3-megapixel APS-C CMOS sensor, which is quite big for a camera of this size. This image sensor alone is comparable to that found in many high-end DSLRs, but there are many other factors that contribute to strong image quality in addition to the image sensor. Just because the NX1000 has a large CMOS chip doesn't mean it's going to produce photos that are as good as an expensive DSLR—but it certainly doesn't hurt.
The camera uses the Samsung NX Mount system, which means you can use a variety of lenses with the NX1000. This is arguably the camera's most impressive feature, as the body of the NX1000 isn't much larger than a medium-sized point-and-shoot camera. This is an interchangeable lens camera for people who want the flexibility of multiple lenses, but hate lugging around bulky DSLRs all day.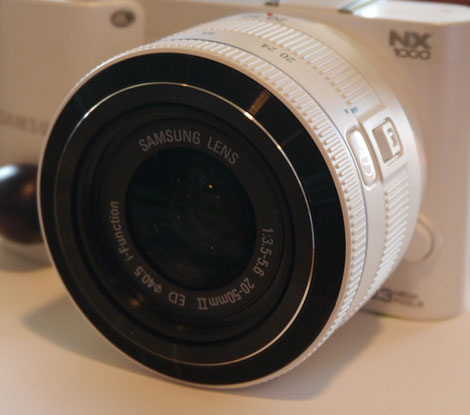 LCD
Stuck on the back of the NX1000 is a stationary, 3-inch LCD screen. The screen isn't spectacular, but it's of decent size (especially for a compact camera) and it features a resolution of 921k pixels. The camera has no built-in viewfinder, so if you're an old school photographer who can't stand framing your shots with an LCD then you should probably look elsewhere.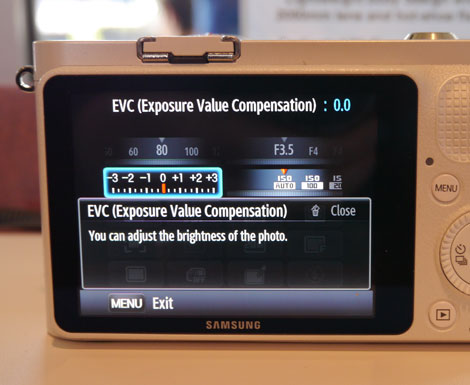 Flash
There is no built-in flash on the NX1000, but Samsung bundles a small flash with the camera that attaches via the accessory shoe. The provided flash not only offers red-eye reduction and fill-in settings, but its paint job will also match the chosen color of your NX1000 camera. Because there's nothing worse than having a pink camera and a black flash, right?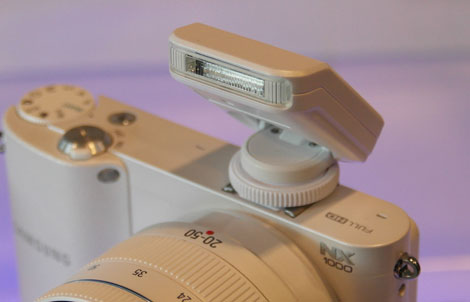 Jacks, Ports & Plugs
On the side of the NX1000, behind a small protector, you'll find two ports: a micro USB terminal, and a micro HDMI output. Both ports are extremely important—micro USB is a great backup for copying photos to a computer if you don't have a card reader (or can't do it wirelessly), and Samsung makes a few accessories that connect via this port as well. The HDMI connector is the only video output on the camcorder, so it's necessary if you want to watch videos on your HDTV.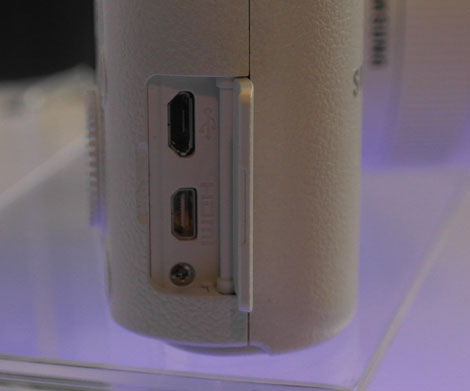 Battery
A bottom-loading compartment houses the NX1000's rechargeable battery pack. The provided battery is a 1030mAh aptly named the BP1030.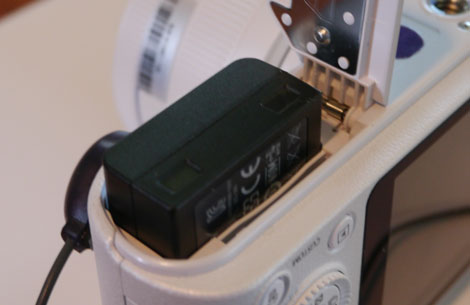 Memory
The camera works with all types of SD memory cards, including SDHC and high-capacity SDXC cards. Samsung guaranteesati compatibility with cards up to 128GB capacity.