Pentax K-01 Digital Camera Review
$899.95
Better than
80%
of Reviewed Digital Cameras

Sharpness
Sharpness
What a season this has been for sharpness. Had we reviewed the K-01 a few weeks ago, it would've been the sharpest camera we've ever tested. Unfortunately for Pentax, that distinction now goes to the Fujifilm X-Pro1, and its selection of outstanding prime lenses. But the K-01 comes in at a respectable 2nd place, thanks to its prime kit lens.
Although the end-result was mathematically similar, the way the K-01 achieved such a sky-high score was quite different from the X-Pro1. While the Fujifilm produced consistent detail throughout the entire frame, the K-01 has peaks and valleys. There aren't any terribly unsharp regions of a shot from the K-01, however the center of the frame is treated to incredible levels of detail, at times in excess of 3500 MTF50s. Some of this is due to artificial oversharpening, which can distract, but the results are impressive nonetheless. Edges, by comparison, came in at an average of under 1500 MTF50s. More on how we test sharpness.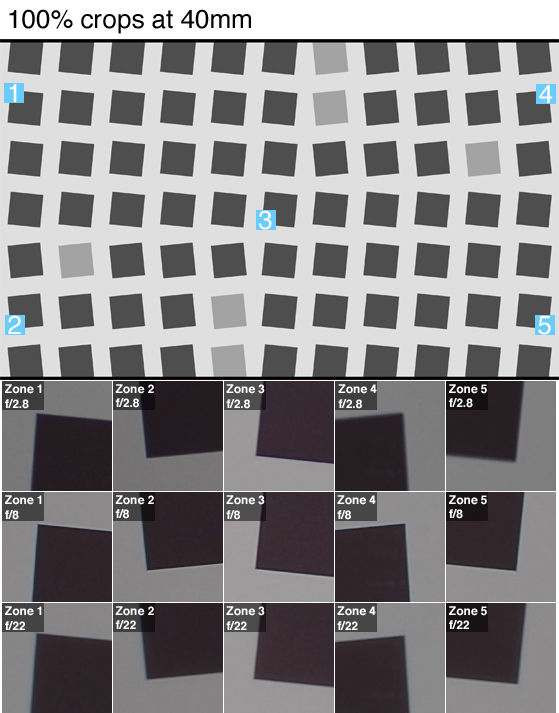 Image Stabilization
Our image stabilization tests perform consistent, rapid movement across a horizontal plane. Under these conditions, the K-01's sensor-shift shake reduction was not effective. In fact, sharpness actually decreased by 2%. That's probably insufficient cause for us to recommend leaving shake reduction turned off at all times, but our test could detect no improvement.