Panasonic TS3 Digital Camera Review
$399.99
Design & Handling
Handling
The TS3's bulky profile lends itself to better handling than most undersized point-and-shoots. Panasonic also added a modest grip to the front panel—a notable improvement over last year's TS2—and a small nub to the top-right corner, both of which add a little leverage for easier handling.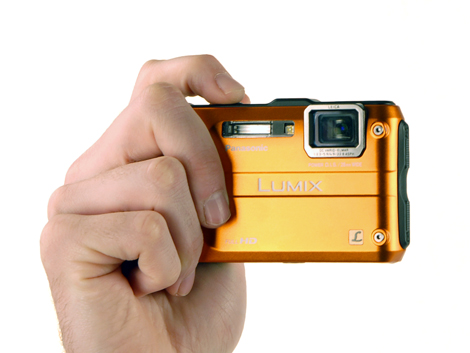 Even so, the TS3 is still svelte enough to fit into a jacket pocket. It's a bit more than an inch thick, and it feels substantial in-hand, but it's designed just like a point-and-shoot with a little something extra to hold on to.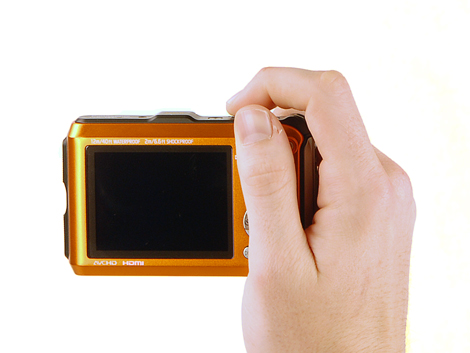 Buttons & Dials
Aside from a slightly soft response, we can't find much reason to complain about the TS3's button layout. The keys are laid out well, and give an obvious tactile feedback. The rubber sealing behind the buttons makes them feel a bit mushy, particularly the shutter release, but that's a small sacrifice to make for such a substantial waterproof rating.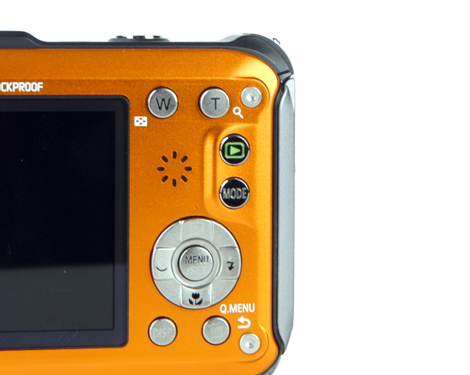 The TS3 has stand-alone keys for zooming in and zooming out, rather than an all-in-one zoom tilter. That's another understandable by-product of the waterproofing.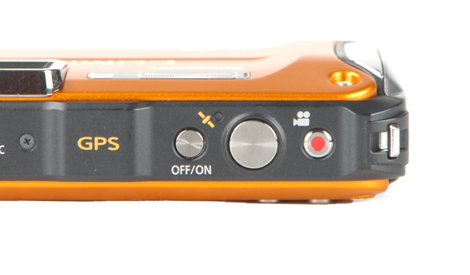 Menus
The menu system is easy to navigate and the organization makes sense—totally fine, in other words. The one-touch Q. Menu brings up the most common settings without leaving preview mode, while the more robust Rec. menu isn't buried too deep in the interface. It's also helpful that Panasonic kept the still photo, video, GPS, setup, and playback menus all separate, rather than combining them into a pages-long labyrinth of options you'll never use. The graphics could use some sprucing up, but that's a minor quibble.
Manual & Learning
The quick start manual is only somewhat helpful. Anyone who has every used a digital camera won't get much out of it, though it does contain some important care directions. The TS3's software disc contains a much more detailed user manual in PDF format.