Nikon Coolpix S6300 Digital Camera Review
$199.95
Better than
50%
of Reviewed Digital Cameras

Noise Reduction
Noise Reduction
The Coolpix S6300 produced very good noise reduction numbers in our lab, but that doesn't really tell the whole story. Up to about ISO 800, the S6300 hangs in there quite well with the Canon 110 HS. The Canon produces a punchier image by default, as their cameras usually do, but detail and noise suppression seem to be pretty comparable. (Though if you look at Rosie's eyelashes, for instance, you can see the the 110 HS is doing a slightly better job at retaining fine detail.) At ISO 1600 and 3200, there's not really any comparison—the 110 HS mops the floor with the S6300. Nikon's noise reduction results in splotchy, blobby areas of color, while Canon manages to present a pretty clean, well-defined image at the same ISO setting.
So why is the S6300's score so much higher? Well, its noise reduction engine is kicking in much harder and simply getting rid of all that noise. The unfortunate side effect is that when you ditch the noise, you also ditch much of the detail. The 110 HS, has a less noisy sensor to begin with, but also applies less aggressive noise reduction; so while its noise levels are higher, the resulting image still looks better. More on how we test noise.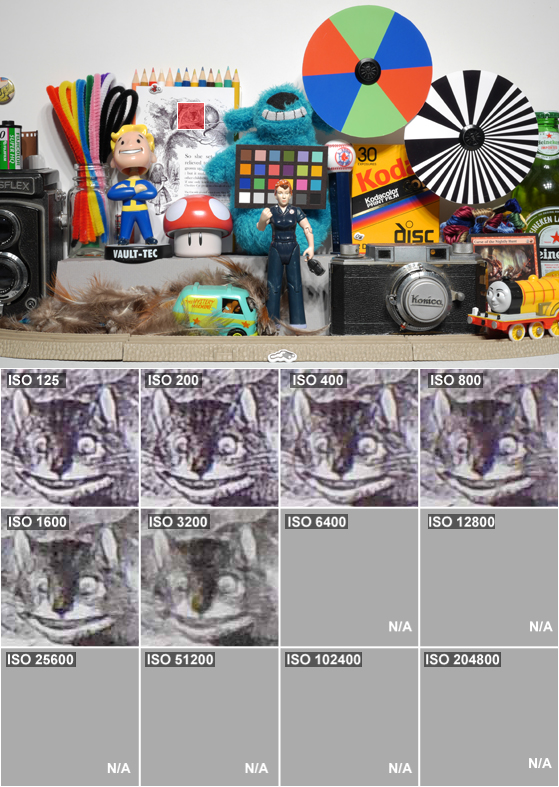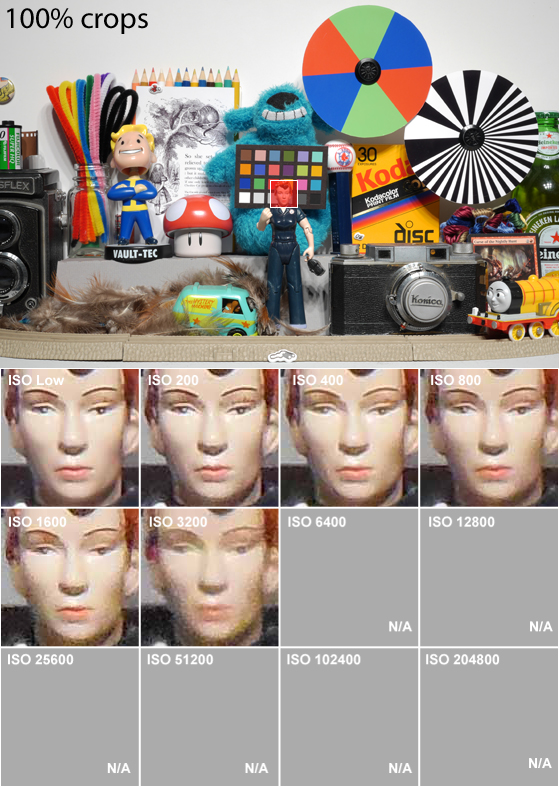 ISO Options
An entry-level camera, the S6300 doesn't provide 1/3-stop settings for ISO sensitivity. Your available options are ISO 125, 200, 400, 800, 1600, and 3200. There's also an Auto ISO mode, which uses a range of 125-1600, and a Fixed-range Auto ISO mode, which lets you choose either ISO 125-400, or 125-800.