Nikon Coolpix S3300 Digital Camera Review
$139.00
Better than
30%
of Reviewed Digital Cameras

Handling
Handling
Despite the flat, featureless form factor of the S3300, handling could actually be a lot worse. There's room to rest the thumb on the rear panel, without worrying about accidental button presses, and the shutter release is in a decent spot for use without craning the finger.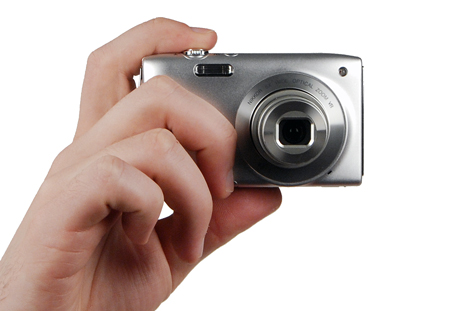 Sadly the front panel is smooth and slippery. Not even the raised Nikon logo gave us something to hold onto. Overall balance is fine though, given the light weight of the small lens barrel.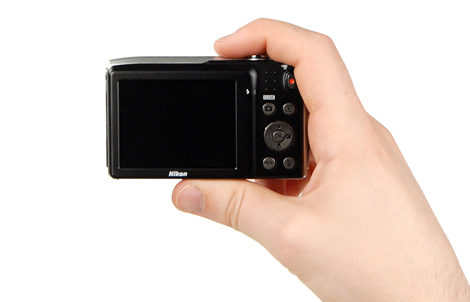 Buttons & Dials
All buttons on the rear panel are small and of only mediocre quality. Legibility may also be a problem for some, the labels are etched into the buttons and aren't colored, so you may need to squint or tilt the camera to figure out what you're doing. This is especially true in darker environments. The layout is fairly simple though, anyone who's handled a camera in the past should have no trouble making the transition.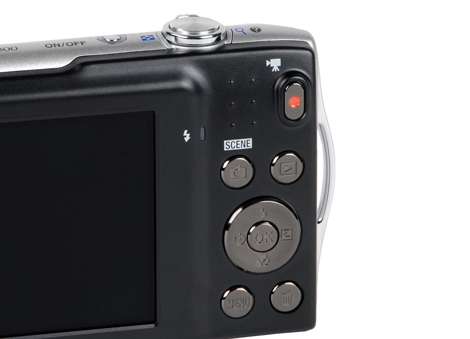 Topside, the shutter release button isn't bad, and actually boasts a decent stroke and good tactile feedback. The zoom lever protrudes sufficiently from the button to give your fingertip something to latch onto.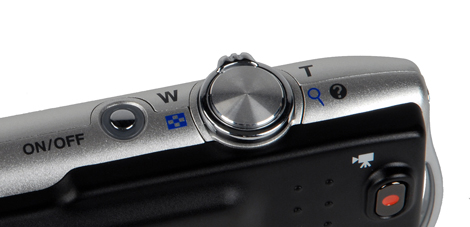 Display(s)
Without an electronic or optical viewfinder, your only method of framing is with the 2.7-inch LCD monitor on the rear panel. Unfortunately, it's a very cheap display. Viewing angle is as narrow as can be, and previews aren't reproduced accurately compared to the final image. Certain shots may appear more washed out, for example, due to the monitor's poor contrast ratio. Brightness can also be an issue, though only in direct sunlight.
Image Stabilization
We're guessing the an identical or similar image stabilizer used in the S3300 was also used in the more expensive S9300. Scores were nearly equal, with a 21% increase in detail with the system turned on. For even better stabilization in this price range, look to the Canon A2400 IS or the Casio EX-S200.