Canon PowerShot ELPH 510 HS Digital Camera Review
$349.99
Better than
50%
of Reviewed Digital Cameras

Hardware
Display
An extra large 3.2-inch touchscreen LCD dominates the rear panel, and in the absence of a viewfinder it's the only tool for framing shots. This is a 461,000-dot monitor, and it displays images and video very accurately. Viewing angle is also strong, the screen only loses color when viewing from below at a steep angle.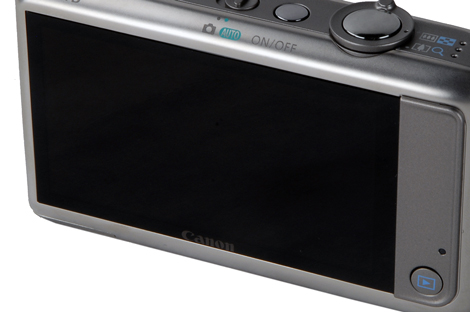 Flash
The camera's moderately bright flash emitter is placed ideally for one-handed shooting...and abysmally for two-handed shooting. Shoved way off to the left side of the front panel, the bulb is far out of the way of the right hand, but directly in the path of the left. When shooting two-handed, be sure flip up those extra fingers to prevent uneven lighting. Flash options are readily available from a hotspot on the touchscreen menu, and do include a Slow Synchro setting to capture more of the subject's surroundings.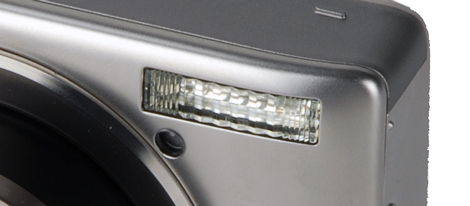 Lens
The lens' barrel and automatic cap are black with chrome bezels, offsetting the totally chrome body of our test model. The barrel is extremely sturdy, and doesn't rock or twist in the hand; in general this is a sign of quality. For a 12x lens, the barrel also doesn't extend from the body very far, maybe an inch or two.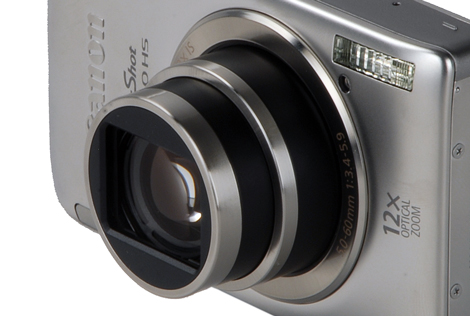 While not the most extreme zoom ratio we've seen from a "travel zoom" -class camera, 12x is enough to reach halfway across a football field. In the examples below, we were able to achieve an extra fifty yards or so of extra detail.
Battery
The included NB-9L battery pack is shaped differently than most others. It's skinny, almost like a AA. In the 510 HS, this battery is CIPA rated to 170 shots. That's lower than what we're used to, but in practice the battery seemed to perform better than this, surviving our entire suite of tests on one charge. Recharging is accomplished exclusively by an included wall socket adapter, charging via USB does not seem possible.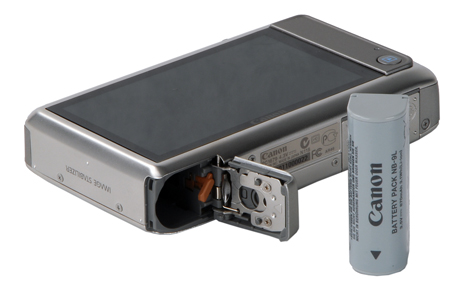 Memory
The 510 HS is compatible with SD, SDHC, and faster SDXC memory cards, though all tests were performed with an SDHC. Eye-Fi cards are also supported, allowing wireless data transfer to a nearby computer. The media card slot is protected by a robust slot cover which, like the battery slot cover, actually wraps around to the front panel and gives the face design some character.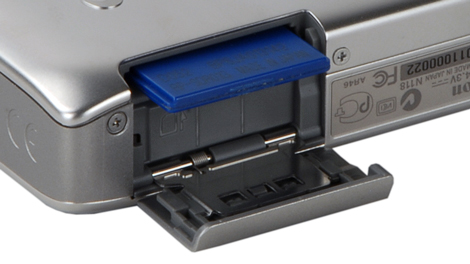 Jacks, Ports & Plugs
Less robust is the chintzy connectivity ports cover, which is pried off by a fingernail and hangs by two strands of rubber. Underneath is a standard mini-USB port for PC input/output, as well as a mini-HDMI port for streaming pictures and video to an HDTV.