Canon PowerShot ELPH 510 HS Digital Camera Review
$349.99
Better than
50%
of Reviewed Digital Cameras

Controls
Shooting Modes
Actual proper shooting modes, in the true sense, are in fact limited to only two options: fully automatic and normal. They're toggled by a physical switch on top of the body. Normal mode is where you'll spend most of your time, as it unlocks Program, all the scene modes, and basically every feature this camera has to offer.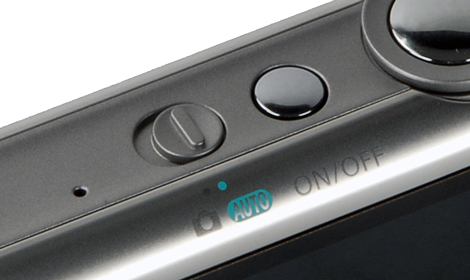 Scene Modes
The top left hotspot on the touchscreen is reserved for accessing various shooting options and features. Scene modes like Portrait, Low Light, and Beach are listed here, as well as other techniques like Best Image Selection, Long Shutter, iFrame Movie, and Super Slow Motion Movie.
Picture Effects
Effects are also included in the same catch-all menu as scene modes. Options aren't numerous, but do include a few favorites like Fish-eye, Miniature Effect, Toy Camera, and Color Swap. Some effects aren't as impressive as others. Poster Effect, for example, produces a pretty weak, unconvincing result.
Drive/Burst Mode
Full resolution continuous shooting options are accessed from the quick Function menu, as are self-timer options which, thankfully, do include customizable countdowns. There's also a faster high speed burst mode found, again, in that catch-all menu in the top left corner, but this mode limits resolution to 3 megapixels.
Shot to Shot ()
At full resolution, the 510 HS can record at a maximum speed of just under 2.5 frames per second. We found ISO 400 to be the ideal level, since this requires high shutter speeds but doesn't introduce lag from noise reduction post processing. Canon claims the 510 HS is capable of 3.3 frames per second at full resolution, but we could find no way to achieve speeds that high.